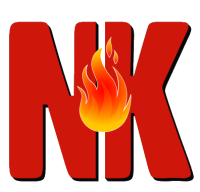 Plumbing and Heating Services in Perth
General Plumbing

We can repair, install and maintain your general domestic plumbing... from fixing the kitchen sink to installing full plumbing systems on your new build or extension.

Bathrooms & Kitchens

Looking to install a new bathroom or kitchen? We can supply and install all of your plumbing materials as well as recommend other tradesmen to complete your entire project.

Boilers

NK Heating specialise in boilers... from fault finding, installing, servicing, repairing and maintaining gas and oil domestic appliances. We have a range of options and a wealth of experience in home heating solutions. Call us today to find out how we can help.

Power Flush

Heating problems? Radiators not filling up quickly? Is your boiler noisy? If you have an older heating system and you are having these problems you may need a Power Flush which will remove the sludge and build-up in your heating system... we can help!

Biomass and Air Source Heat Pumps

We can recommend a 'green' and more efficient way to heat your home. Biomass and Air source heat pumps are used to provide heat and hot water. They run on electricity, but can be incredibly efficient (in some cases 300% or more).

Emergency Call-outs

Got an emergency plumbing or heating issue? We offer a 24 hour emergency call out service in the Perth area to existing and new customers.

Gas Safety Check

We recommend that you check your Gas heating system at least once every 12 months. If you are a landlord, you are required to do this by law. Our heating engineers will do a comprehensive check on your Gas appliances and provide advice on their findings.
FREE quotes on all services

A Service that you can rely on...
It is with pride that we have many satisfied customers in Perth and surrounding areas. We provide a top quality service to all our customers, and always undertake work to a very high standard, so you can rest assured that when you employ us you'll end up with an system that is well installed, efficient, reliable
We aim to provide a high quality service to all our customers, whilst ensuring that our plumbing and heating work is always completed on-time and on budget. With this, you can be rest assured that when we start work on your plumbing or heating system, you can expect a well installed, efficient and reliable system.
We believe that it's important to your overall satisfaction that we understand your needs, that's why we will sit down with you and discuss your needs and requirements before we start. As Heating and Plumbing engineers with over 15 years of experience, you can rely on us to give you good advice and recommendation.   
When it comes to the installation, you will find that NK Heating engineers are friendly, polite and corteous and will always take extra care to look after your property whilst getting the job done.


7944 Fake Ave, Door 56 Wonderland, NYC 12347

+92452 241564 +92452 458564